When the millions of Ashley Madison accounts were leaked, the term "divorce" was popping up in newspaper headlines and search engines all over the world. Since then, the legal term has only been more talked about. From divorce selfies to discussing divorce in the Catholic Church to the creation of an online divorce museum, it's clear divorce is continuing to lose its negative stigma as people are talking more openly about it than ever. This is consistent with what I have been saying for years.
The Introduction of Divorce Selfies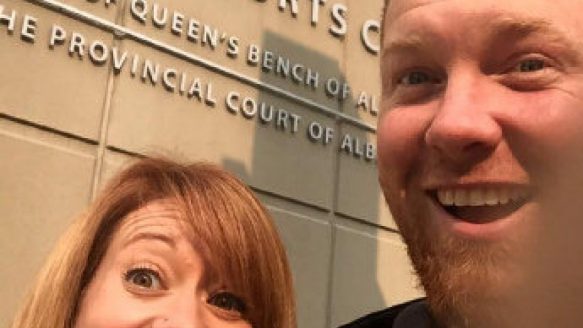 The "divorce selfie" started the trend.
Selfies entered new territory when ex-spouses Chris and Shannon Neuman snapped a smiling picture outside their local courthouse after finalizing their divorce and uploaded it to Facebook with a caption that stated they have respectfully, thoughtfully, and honorably ended their marriage in a way that will allow them to go forward as parenting partners.
The photo received tens of thousands of shares, according to Daily Mail, and thousands of couples have followed suit with their own #divorceselfies. Rather than broadcasting the negative aspects that can come with a divorce, these couples are celebrating their last few moments of matrimony and starting their next journey on a positive note.
Pope Francis' Streamlining the Annulment Process
The Catholic Church took a major step this month toward recognizing the dissolution of a marriage when Pope Francis announced the annulment process would be easier to attain. The Church doesn't recognize divorce, saying a marital union sanctified by God is forever. However, church leaders can annul a marriage ruling something was missing from the relationship when vows were initially exchanged, such as infidelity, mental illness, or a spouse's unwillingness to have children. The process, notoriously known for being a lengthy and expensive process, will now be reduced by many months, according to The LA Times.
Divorce Museum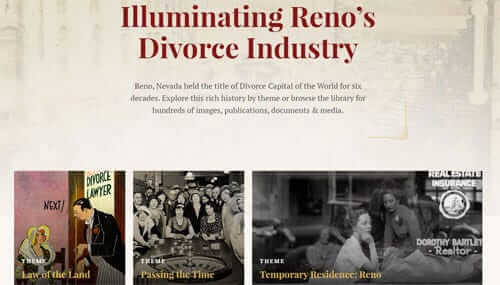 The "divorce capital of the world," located in Reno, Nevada, now has a multimedia online exhibit launched by the University of Nevada to add depth to its superlative. The online museum has more than 1,000 documents, photos, articles, and audio clips from around 1910-1970 when the city made a name for itself due to its relaxed marriage dissolution practices.
"It not only highlights the impact the divorce industry had on Reno's culture and economy but also explores how Reno changed the national attitude around divorce," said Mella Harmon, historian, and co-curator of the project at the UNR Library's Special Collections Department in an article on ABCnews.com
Reno received the nickname in the early 1900s when the city only had a six-month waiting period for divorce while the majority of the country's waiting period was extended to one year. In 1927, Nevada lawmakers cut the residency requirement to three months, and four years later Gov. Fred Balzar shortened it to six weeks.
Donnelly Curtis, project co-curator and head of the school's special collections, said the exhibit is a "treasure trove" for academics and amateur historians alike. She said it provides "important historical detail about an important cornerstone of Reno's cultural and economic development, which helped to shape this city's identity."
If your marriage isn't working, then for most, divorce is a possible event. The stigma is gone. Move on!