As an attorney, a recent segment on The Today Show caught my attention. It was about questions you should ask yourself if you are considering getting divorced. The authors of "37 Things I Wish I'd Known Before My Divorce," Nicole Baras-Feuer, and her mother Francine Baras, were interviewed about the book.
They mentioned six questions to consider before taking that big step. You can see all those questions in the segment, but today I'd like to focus on one question they mentioned that I consider being the number 1 question to ask yourself: Have you done everything you can to save your marriage?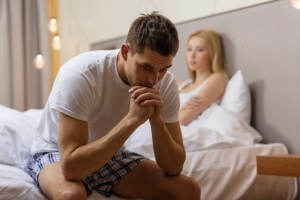 Earning Your Way Out of a Marriage
You may have heard the phrase "You need to earn your way out of a marriage," which was made popular by TV celeb psychologist Dr. Phil McGraw. As he says, "That means turning over every stone and exploring every avenue of rehabilitation in a sincere effort to reconnect with your partner … Unless you can look yourself in the mirror and know that you've tried everything there is, then you're not ready to be discussing divorce.
So how do you go about earning your way out of your marriage? You can start with couples counseling. It's always a bit surprising to me how few couples do try counseling to save their marriages.
According to John Gottman, co-founder of the Gottman Institute and Executive Director of the Relationship Research Institute, less than 5 percent of couples who divorce have gone to couples counseling.
Some couples have reported miraculous results from therapy, claiming it saved their marriage. They have learned things like communication skills, techniques for handling conflict, and how to respond positively to each other's behaviors.
But counseling doesn't work for everyone, and some people have reported that their marriages are even worse off afterward.
There are other ways to work on your marriage. Perhaps your church offers weekend retreats for couples to focus on their marriage, or you can find a workshop to attend together. You can read books on improving your marriage together and take the recommended steps to rebuild your connection.
You can also watch movies together. Really. While this idea may sound a bit crazy, a recent study done at the University of Rochester showed that watching five movies about relationships over a month could cut the three-year divorce rate for newlyweds.
Couples were given a list of 47 movies to watch that revolved around intimate relationships, to be followed by a guided discussion of 30-45 minutes. Watching movies together is an inexpensive way to try to improve your marriage.
When Your Spouse Isn't Interested
Of course, these measures are only available if your spouse is willing to work on the marriage with you. You can't go to couples counseling or weekend retreats by yourself. You can't fix a marriage if one spouse has already made up his or her mind to divorce, has moved out for good, or wants to leave you for someone else.
If you are at the point where you have tried everything within your power, your spouse is unwilling to make an effort or has already left the marriage, then divorce may be your only option. That's when you need to hire the best attorney you can to protect yourself, your assets, and your future.